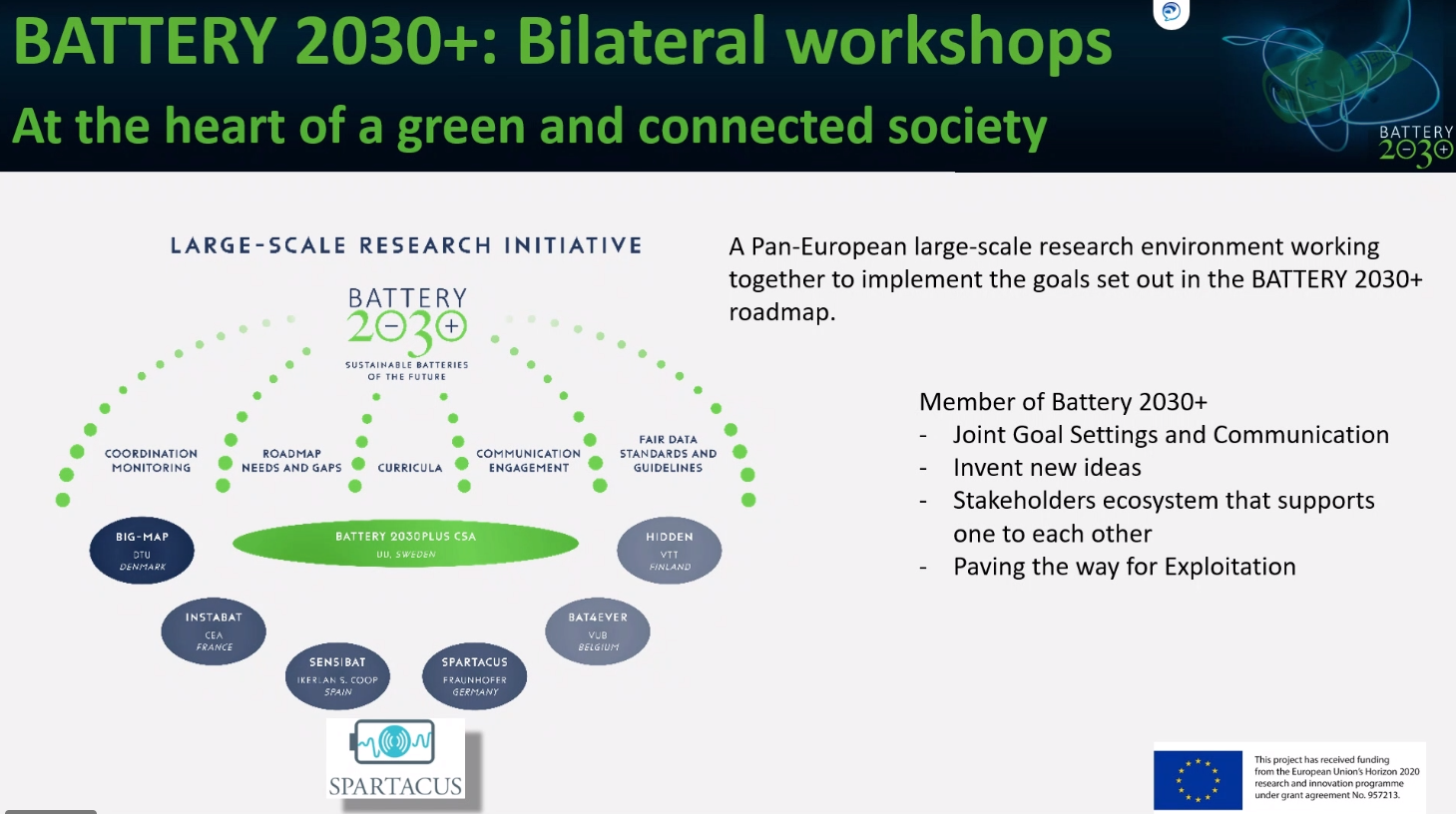 The BATTERY 2030+ initiative fosters the cross-project work © BATTERY 2030+

An interesting workshop between SPARTACUS and HIDDEN project took place on Feb 8, 2022, under the umbrella of the Battery 2030+ initiative, with the aim to seek complementary competences, project synergies and potential technology sharing. Topics discussed were about sensor questions ( e.g. how could SPARTACUS battery sensors provide more information to the HIDDEN approach to intrinsic self-healing battery electrodes) as well as self-healing and dendrite growth questions (e.g. How could the HIDDEN self-healing help reaching the SPARTACUS sensing and battery management goals – charge faster, last longer?). All participants agreed that the two projects can enhance their impact by building on this bilateral collaboration, hence, more discussions will follow to exploit all synergies.
Funding
The SPARTACUS project received funding from the European Union's HORIZON 2020 research and innovation program and is part of BATTERY 2030+, the large-scale European research initiative for inventing the sustainable batteries of the future. 
More about BATTERY 2030+ on https://battery2030.eu
More about battery self healing and the HIDDEN project on https://hidden-project.eu